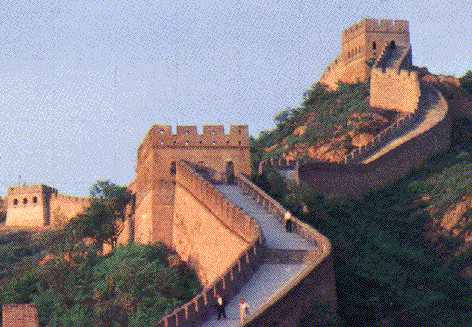 Beijing is the heart of the Middle Kingdom. It is also the capital city, therefore the Chinese "universe" orbits Beijing, and the political power is heavily based here. The main dialect spoken in Beijing is Mandarin Chinese. An important part of Beijing is the Forbidden City. The Forbidden City is Beijing's "walled heart", thus the forbidden city is a prime example of Beijing culture and custom. The plan of the Forbidden City extends outward, framing Beijing in a broad "grid" pattern composed of wide boulevards and squares.
Beijing has heavily modernized, however old reminents still remain which has made the city a melting pot of modern and past customs. The streets are filled with workers, soldiers, entrepeneurs, and loads of tourists.
Despite its rapid adaption to western culture, the city doesn't lack history. The Lama Temple and the Temple of Heaven are the most prominent examples of Beijing architecture. The Great Wall also snakes its way north of the capital city, where the Summer Palace makes for an excellent sight to see.
Beijing is also the home of students learning madarin. The city has been given the nickname "Big Mac" because you can find fast food almost everywhere throughout the city. Another extremely popular Beijing dish is the Peking duck. It is very hard to get around the city because its roads are heavily populated and chaotic. Walking around the city is also very tiring because the city is very big. The most popular methods of transporation include; walking, buses, subway, renting a bicycle, or a cheap taxi.